Monday, 14 March 2016 | Sally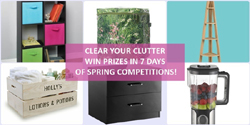 ClosetMaid in partnership with Organise My Home have teamed up with Clear Your Clutter Day & Money Magpie to offer a Cubeicals 6 Cube organiser and three fabric drawers worth over £75 to one lucky winner!
To find out how to enter the competition, read on...
Wednesday, 3 February 2016 | Sally
Our ShelfTrack drawers make a useful addition to any wardrobe/ closet/ pantry or toy storage space. They are available in a number of sizes, and here we show you everything you might need to add ShelfTrack storage drawers to your ClosetMaid system!
Thursday, 28 January 2016 | Sally
The Argos Catalogue has been in nearly every UK home for decades, and now so is ClosetMaid!
In the January 2016 Catalogue, we proudly launched the 2873 - ClosetMaid Adjustable ShelfTrack Organiser Kit...
Wednesday, 6 January 2016 | Sally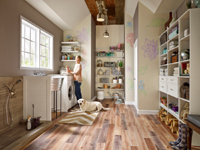 It's a New Year and a great time to give your home a refresh!After the festive period is the perfect time to take control of the clutter around the house and Get Organised!