Monday, 26 February 2018 | Melissa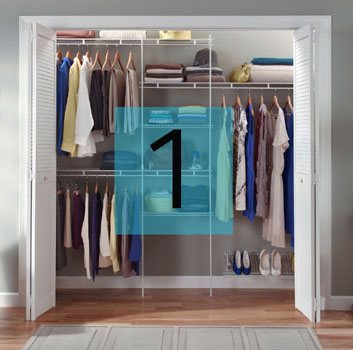 KBB Live at The NEC in Birmingham

We'll be at stand P112 from 4th - 7th March and we'd love to see you there!

Use our invitation code KBB201 for FREE tickets - www.kbb.co.uk

If you have time to spare at the show and a project in mind, why not schedule an appointment so that one of our team is guaranteed to be able to talk you through the range, and the options available to you.
Fill out our online form today : https://www.closetmaid.co.uk/kbb_2018.html
Thursday, 15 February 2018 | Melissa

Have you got your tickets yet?
If not, register for FREE by using invitation code KBB201: http://www.kbb.co.uk
If you have time to spare at the show and a project in mind, why not schedule an appointment so that one of our team is guaranteed to be able to talk you through the range, and the options available to you.
Fill out our online form today : https://www.closetmaid.co.uk/kbb_2018.html
See you at stand P112...!
Tuesday, 2 January 2018 | Sally
Happy New Year to all of our customers!
We wish you all the best for a prosperous 2018, and look forward to working with you on your upcoming projects.
We are now back to normal opening hours and despatch times. If you have any questions, please do not hesitate to contact us on 01622 870050.
Friday, 15 September 2017 | Sally
We'll be making an appearance at the Home Hardware show in Silverstone on Tuesday 19th September. Will you be there too?
If so come and see us at stand H9 and we'll be happy to talk to you about retailing our range of storage accessories and shelving systems!
Friday, 7 July 2017 | Sally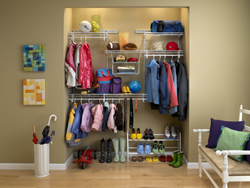 This summer, get organised with ClosetMaid Organiser Kits. Choose from one of our packages which include all shelving and hardware required to create your ideal storage solution.
When you spend £200 or more, you will get a £20 discount too until 31st July 2017.
To find out how to claim your discount, read more...