Friday, 8 December 2017 | Sally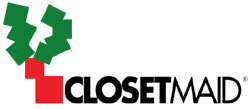 Please note the following operational changes to our services during the Christmas & New Year period -
Office/Showroom Opening Hours
The office will close at 15:00 on Friday 22nd December 2017 and re-open at 9am on Tuesday 2nd January 2018.
Orders
Orders can be placed as normal via our website throughout the festive period - 24 hours a day, seven days a week. If you need any assistance please
e-mail
rather than 'phone:
sales@
closetmaid.co.uk
Delivery arrangements
Orders placed up to 15th December 2017 we will endeavour to deliver before Christmas.
Orders placed after the 15th December 2017 will not be dispatched for delivery until after 27th December, and some delivery contractors are not operating a full service until 2nd January 2018 or later. If you have a specific time requirement please e-mail us (do not 'phone), and we will be able to advise what can be achieved. Our delivery contractors will resume normal delivery patterns from 3rd January 2018.
Friday, 15 September 2017 | Sally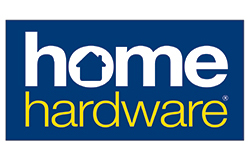 We'll be making an appearance at the Home Hardware show in Silverstone on Tuesday 19th September. Will you be there too?
If so come and see us at stand H9 and we'll be happy to talk to you about retailing our range of storage accessories and shelving systems!
Friday, 7 July 2017 | Sally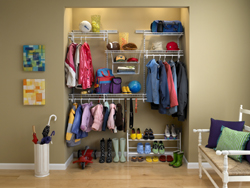 This summer, get organised with ClosetMaid Organiser Kits. Choose from one of our packages which include all shelving and hardware required to create your ideal storage solution.
When you spend £200 or more, you will get a £20 discount too until 31st July 2017.
To find out how to claim your discount, read more...
Tuesday, 9 August 2016 | Sally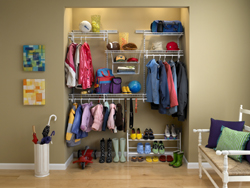 Simplicity is key to most things, and storage is no different!
Whilst you might have a lot of things to store, or an odd shaped area to try and make the most of, the biggest mistake people make is to over complicate things.
Take this Cloakroom... Want the look? It's easier to achieve than you might think!
Thursday, 5 May 2016 | Sally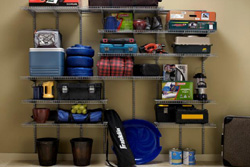 Get organised in time for Spring/ Summer with the ClosetMaid Maximum Load Garage Range!