Get The Look
Tuesday, 9 August 2016 | Sally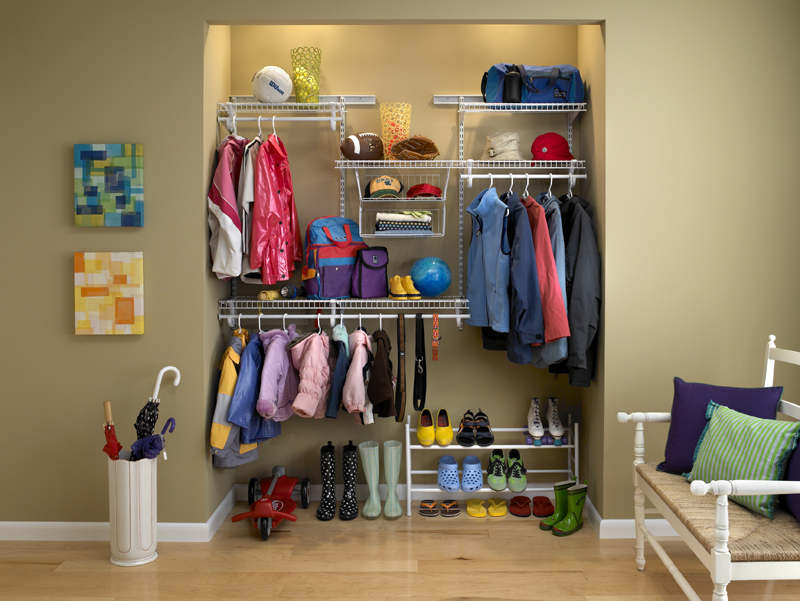 Simplicity is key to most things, and storage is no different!
Whilst you might have a lot of things to store, or an odd shaped area to try and make the most of, the biggest mistake people make is to over complicate things.
Take this Cloakroom... Want the look? It's easier to achieve than you might think!
This Cloakroom/ Mud room storage area has been created easily using the 8808 Organiser Kit, two Hanging baskets (#6222) and two Stack and Expand Shoe Racks (#8111) - That's it!
No other hardware or shelving required.
The 8809 Organiser kit comes with everything you need to create a shelving and hanging space in a 1.2m - 1.8m wide enclosure. Screws for both plasterboard and solid walls are included in the kit, so you don't even have to worry about the construction of your walls.
With the addition of some simple accessories, this closet kit has gone from simple wardrobe organiser, to complete cloakroom storage system!
Sometimes you just need to think outside the box....
Shopping list:
1 x 8808 ClosetMaid Organiser Kit - Also available from Wayfair & Organise My Home
2 x 6222 ClosetMaid Hanging Baskets - Also available from Organise My Home
2 x 8111 ClosetMaid Stack & Expand Shoe racks - Also available from Organiser My Home & Amazon