ClosetMaid Maximiser Is Here!
Wednesday, 27 April 2016 | Sally
We told you something BIG was coming! And now it's here!
New to the UK, the ClosetMaid Maximiser...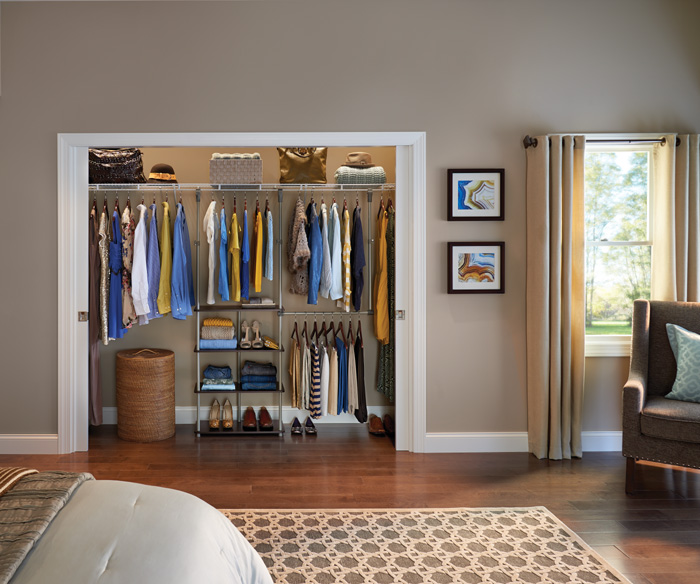 The ClosetMaid maximiser is a revolutionary storage system for people who don't / can't DIY!
This system requires NO tools for assembly/ installation and truly helps you to maximise the space in your wardrobe/ closet/ coat cupboard/ utility area.
The Closet Maximiser comes with four shelves for flat and folded storage, as well as an expandable hang rod to create two tier hanging space
All pieces simply snap/ twist together meaning you don't have to own a single tool to be able to put this together.
It's great for DIY newbies/ people living in rented accommodation to help maximise the available storage space in your wardrobe.
The maximiser will hang from an existing closet rod, and it doesn't even have to be a ClosetMaid hang rod, so now you can get the ClosetMaid functionality without having to start all over again!
It literally could not be any easier to make the most of your closet and maximise your storage space.
Available in three colours; White, Chocolate and Cherry!