Friday, 15 September 2017 | Sally
We'll be making an appearance at the Home Hardware show in Silverstone on Tuesday 19th September. Will you be there too?
If so come and see us at stand H9 and we'll be happy to talk to you about retailing our range of storage accessories and shelving systems!
Friday, 7 July 2017 | Sally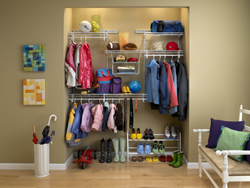 This summer, get organised with ClosetMaid Organiser Kits. Choose from one of our packages which include all shelving and hardware required to create your ideal storage solution.
When you spend £200 or more, you will get a £20 discount too until 31st July 2017.
To find out how to claim your discount, read more...
Tuesday, 9 August 2016 | Sally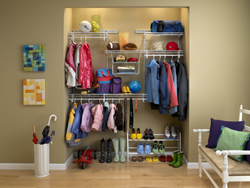 Simplicity is key to most things, and storage is no different!
Whilst you might have a lot of things to store, or an odd shaped area to try and make the most of, the biggest mistake people make is to over complicate things.
Take this Cloakroom... Want the look? It's easier to achieve than you might think!
Thursday, 5 May 2016 | Sally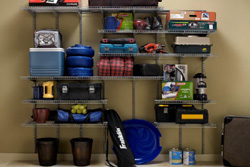 Get organised in time for Spring/ Summer with the ClosetMaid Maximum Load Garage Range!
Monday, 2 May 2016 | Sally
You can buy ClosetMaid products direct from our online store.
If you're in the trade you can simply visit our online store and buy all the shelving and hardware you need to suit your job.
If you're not sure how many fixings etc. you need, just call us on 01622 870050 and one of our sales team will be on hand to give advice for your next project.